Credit Hire Claims
We deal with all aspects of a clients' claims and legal matters which occur post-accident, including all vehicle-related damage such as vehicle recovery, repairs, total loss payment, and diminution.  In addition, we also deal with credit hire matters.
This service is on top of any claim for loss of earnings, personal injury, physiotherapy, damaged kit or any other losses our clients may have suffered as a result of a non-fault accident.
What is credit hire?
If a vehicle has been damaged following a road traffic accident, the law states that a like-for-like replacement vehicle can be provided.  If the owner/user of the vehicle has insufficient funds to either afford the requisite repairs or replacement or to lease a replacement vehicle upfront, a credit hire provider will hire the vehicle, and you can recover the costs after that from the party who was at fault.
What are the potential problems when dealing with claims for credit hire?
For multiple reasons, credit hire claims can be difficult or complex to litigate and settle. Changes to consumer legislation together with technical arguments about mitigation of loss require specialist legal expertise.  Claims that involve credit hire can sometimes be complicated with insurers raising legal issues such as enforceability of credit hire agreements.
Credit hire claims are sometimes difficult to settle and insurers will often inevitably seek to raise legal arguments to minimise both the rate and period of hire they must compensate for.
We understand how important it is that our clients get access to a replacement vehicle following an accident.  Many of our clients rely on their vehicles to continue with their day to day lives and earn a living.  It is equally important that our clients can successfully recover the charges of the hire vehicle to which they are entitled.
Why choose Bond Turner?
Bond Turner is a niche firm with a wealth of knowledge in dealing with credit hire claims. The aforementioned problems are what we strive to solve, and our history of successfully settling these matters proves exactly that.  Our technical knowledge allows us to maintain up to date strategies and provide tactical advice.  Our experienced team including Solicitors, some with over 25 years of experience in road traffic accident claims, understand exactly how to achieve a satisfying settlement.
Bond Turner is at the forefront of changes to the law in this area, routinely dealing with appeals in the High Court, Court of Appeal and the Supreme Court.
The wealth of experience and resources available to our qualified team of experts means your matter can be settled efficiently whether it be settled pre-litigation or on a small claims track, fast track or multi-track basis.
To make an appointment with one of our SRA regulated solicitors regarding whether you can bring a claim for personal injury, please call 0151 236 3737 or email info@bondturner.com.
Get in touch today
"*" indicates required fields
Rachael Wong
Our expert for Credit Hire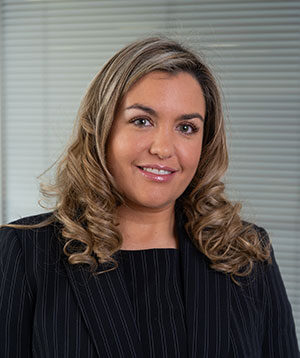 Director
Rachael joined Bond Turner in 2015 and is a qualified barrister who has a variety of other responsibilities within the firm. She regularly attends interlocutory hearings and trials on behalf of clients.