Housing Disrepair Claims
Our highly experienced housing disrepair solicitors have helped hundreds of tenants with claims against landlords. They will be with you every step of the way and work hard to ensure your home is repaired to the standard you deserve.
As a tenant, you have a legal right to live in a home that is safe and free from any issues of disrepair that could cause you or your family harm.
The housing law applies if you:
Rent privately
Rent from a housing association
Rent from a local council/authority
The majority of landlords – whether they be private, council/local authorities or housing associations – are responsible and ensure that their properties are secure, safe and free from disrepair. However, claims against landlords can be made when the landlords are not as responsible, which results in their tenants living in conditions that are dangerous.
If you feel you are living in conditions of disrepair and have already raised the issues with your landlord, you should expect those to be resolved within a reasonable time of you making your complaint. If the landlord has not fixed the problem, you can take legal action in the form of a housing disrepair claim.
What is housing disrepair?
Your home is in a state of disrepair if your landlord has failed to maintain the structure and exterior of the property. Their failure to do so can result in water damage, a defective boiler or structural problems, to name just three examples. Other kinds of housing disrepair include:
Unstable building
Damp / mould issues
Poor ventilation
No hot water / heating
Drainage and sanitation issues
Roof leaks
Electrical hazards
Blown (misty) double glazed units
What are some of the effects of housing disrepair?
The above are just a few of the common issues that can arise from the actions of irresponsible landlords. Such negligent damage to property can have a negative impact on your health and cause damage to your personal possessions, which could result in financial loss as well as having the potential to affect your mental wellbeing.
If you have experienced any of these problems and your landlord has failed to resolve the situation within a reasonable time since you reported the issues, you are entitled to make a housing disrepair claim.
How much can I expect to receive in housing repair damages?
When making a claim against a landlord, it is important to remember that the primary role of our housing law team is to ensure that the home you live in is repaired as soon as possible. Your health and wellbeing is our main concern.
If our housing lawyers believe that you are entitled to financial compensation, it will be because the problems you have experienced have not been resolved for a considerable amount of time and have resulted in you and members of your family suffering.
All disrepair claims by tenants are unique, so there is not an amount we can state as a guide to the level of compensation you could receive. Factors such as the severity of the problem, the number of rooms impacted by the disrepair, the impact on your health and any damage to your personal belongings will all be taken into account.
No Win No Fee solicitors
On investigating, our housing disrepair solicitors will let you know if you have an eligible claim. If we do, we will proceed on a 'No Win No Fee' basis. This is known as a Conditional Fee Agreement, which means you are financially protected because, if we do not win your case, there is no payment to be made. It also provides complete clarity for payment that all parties understand and there are no hidden charges.
To make an appointment with one of our SRA regulated solicitors about a housing disrepair claim, please call 0151 236 3737 or email info@bondturner.com.
Get in touch today
"*" indicates required fields
Lee Benson
Our expert for Housing Disrepair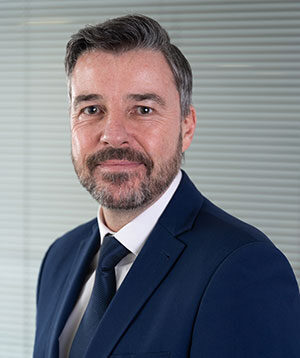 Chartered Legal Executive
Lee is the Head of the Housing Disrepair Department at Bond Turner based at our Liverpool office at The Plaza.